Detta evenemang har redan ägt rum.
Per Svensson Psychedelic Sounds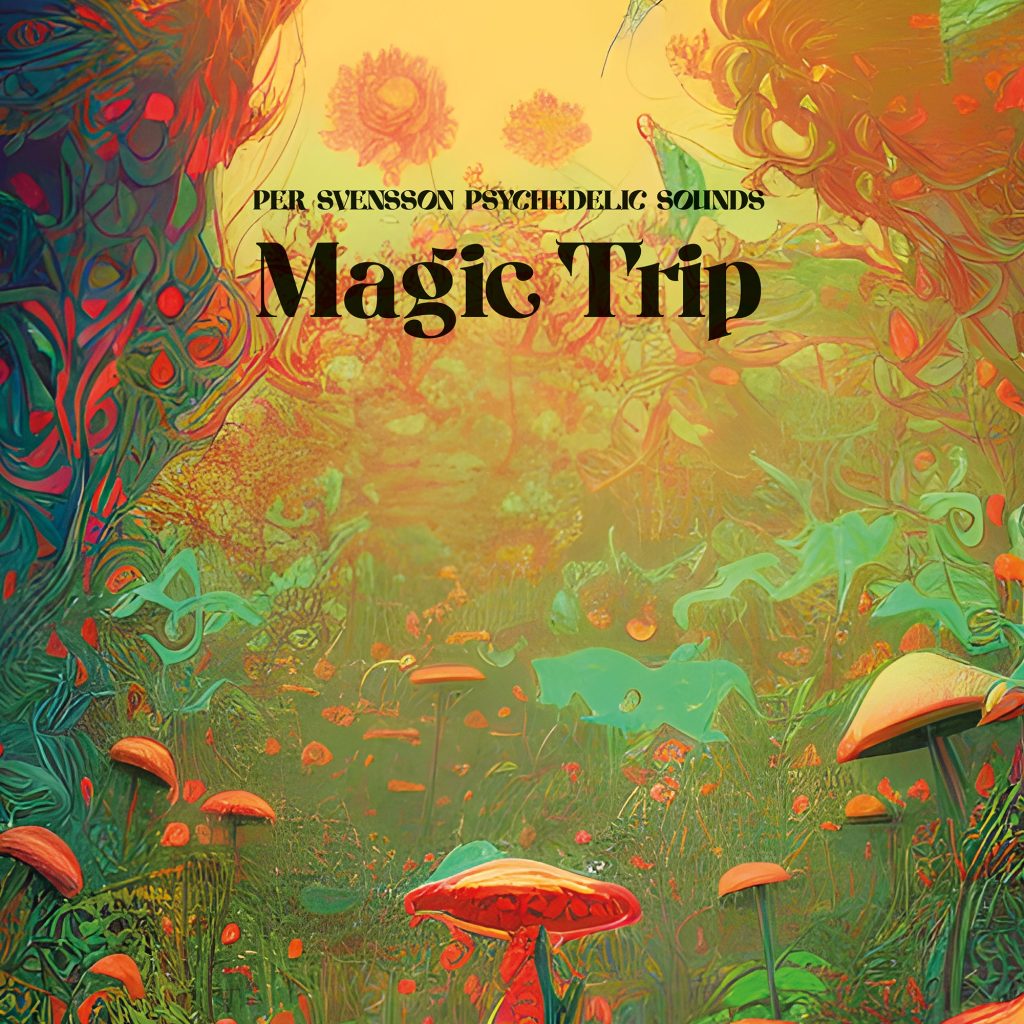 Releasefest + Live
Per Svensson Psychedelic Sounds – Magic Trip
Per Svensson Psychedelic Sounds
+ Psychedelic Light Projection: Kristian Nihlén
Per Svensson, Artist and musician, born 1965 in Gothenburg, Sweden.
Lives and works in Gothenburg, Sweden. Active as Musician since the 80's. Per released his first ep on Radium 226.05 Records in 1987, then working with soundart and poetry. Per Svensson is also known for his cooperation with Freddie Wadling and the Kingdom of Evol's 2 Albums "Dark Passages Nocturnal Incidents" and "The Second coming of pleasure and Pain" on Progress Production 2012 and 2014. The Kingdom of Evol Played Way out West and Stockholm Music & Arts in 2012.
Per started his own group Per Svensson Psychedelic Sounds in 2018, With Pontus Torstensson (Drums), Linus Kuhlin (Bass), Rasmus Alkestrand (Sitar), Gunnar Frick (Organ) touring Scandinavia in 2021 and released one 2LP *Psychedelic Sounds in 2019 and one LP *Gothenburg Sounds in 2021. 5/6 GAFFA, 4/5 Shindig! Magazine, Record of the Month, Nöjesguiden
The New 10 Track LP "Magic Trip" is to be released by Swedish Psychrock Label Kommun 2 with Record No. K2-069 and Distributed by Sound Effects. The 10 Timeless Psychedelic Songs are about The Magic Trip of life and Death and the journey of the spirit via Nature.The songs were recorded at Green Street Studio and at Svenska Grammofonstudion in Gothenburg by Per Svensson. Engineered By Hans Olsson, Mastered by Hans Olsson. With His analogue cassette Recording studio, Per Svensson Psychedelic sounds create a sound connected to the early 60's and 70's way of recording, Direct, Near, Unpolished, No computors, One take, Timeless Pure energy, Search and enjoy!
Per Svensson Started the Neo Psychedelic Rock group The New Alchemy with Ebbot lundberg (TSOOL, Union Carbide) in 2002 and released 3 Albums the latest in 2013 "On the Other Side of Light" on Subliminal Sounds. The New Alchemy recently performed the song *Nightclubbing at Polar Music Prize 2022 ceremony when Iggy Pop received his prize. A Tv4 broadcast on Swedish National Television.
På Scen
Per Svensson Psychedelic Sounds
Psychedelic Light Projections: Kristian Nihlén
+ Special Guest: Ebbot Lundberg