Detta evenemang har redan ägt rum.
VIVA SOUNDS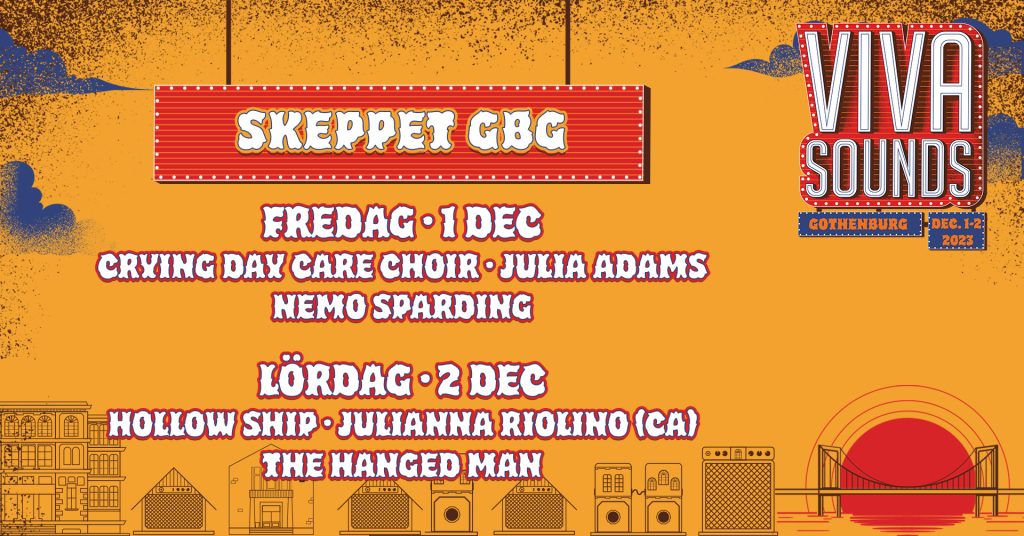 18-årsgräns
december 1
19:00
–
december 2
23:59
VIVA SOUNDS is a club festival in Gothenburg happening on the first weekend of December. Our live program consists of 40+ shows with bands/artists from all over happening in 10 venues within walking distance from each other. Everybody, anybody interested in music is welcome to be part of it. And oh, we're also inviting folks working the international indie circuit for an intimate music conference with amazing networking opportunities.

Åldersgräns: 18 år
Biljetter: https://vivasounds.se/tickets

LINE-UP PÅ SKEPPET GBG
NEMO SPARDING – FREDAG 1 DECEMBER
The Gothenburg born 20-year-old Nemo Sparding recently released the new EP "All The Lies In Truth". Together with his band In The Picture he makes his entrance at Viva Sounds even more spectacular than previous shows. "All The Lies In Truth" touches upon everything from lost love to that time-to-get-away-feeling a young person so easily can find himself in. Strayed and hopeless but with the underlying hope to live on. Some say youth is wasted on the young. But when it comes to Nemo Sparding you can scratch that and take note.
JULIA ADAMS – FREDAG 1 DECEMBER
Everything from raw anger, bottomless sadness, shame and finally a glimmer of hope and happiness. That's how Julia Adams's upcoming EP "Baserat på verkliga händelser" can be summed up. First single "Revolver" was released on November 3 via Playground Music, and it's safe to say it's only the beginning. The songs, rooted in a mentally draining relationship and subsequent breakups, are mostly sad and gloomy, but the starting point of this process has always been guided by joy and lust. Adams tries to channel experiences and emotions through songwriting in order to release them and be free, instead of being stuck in the dark, something which the single "Revolver" represents.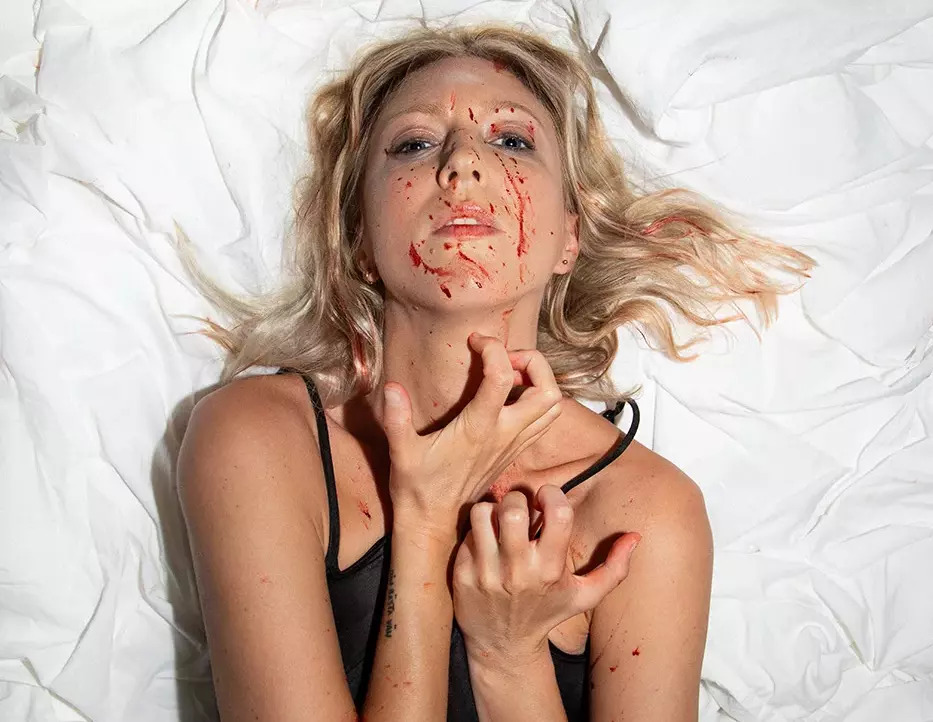 CRYING DAY CARE CHOIR – FREDAG 1 DECEMBER
CDCC is Sara, Jack and Bill Elz. Together they've created a never-ending stream of creative expressions for more than ten years. Praised for their innovative finesse, their releases are both unique and creative. On the EP "Give Me Something Vol. 1″, the band makes music using titles from over 5000 pieces of art, an achievement praised by EARMILK: "Offering us an alluring glimpse of their innovative project which molds inspiring artworks into poetic lyricism". CDCC are experimental but firmly rooted in a songwriting tradition that has time and time again given them the opportunity to explore and develop themselves musically. A tradition that always makes it exciting and extremely fun to see what Jack, Bill and Sara are up to.
HOLLOW SHIP – LÖRDAG 2 DECEMBER
Gothenburg's Hollow Ship set out with grand ambitions. Musically, they've mined their sixties influences (think early Pink Floyd) without miming them; instead, they look in their direction to set a road map for the future. Now being one of the leading acts on the Swedish psychadelic rock scene, Hollow Ship has set sail along with genuinely futuristic musical ideas, to be transmitted through time and space to the listener on the other side – a symbol of something genuinely hard to grasp, without obvious definitions.
JULIANNA RIOLINO (CA) – LÖRDAG 2 DECEMBER
Julianna Riolino knows how to capture and highlight beauty before it fades. On her debut LP, "All Blue", Riolino reflects on her own past, the memories of pain, healing, and love strewn through it. The songs focus on morality and the stretch of time, seeping naturally into Riolino's Americana-indebted songwriting, resulting in a golden and fluid debut. For fans of both past and present, Julianna Riolino is a live performer that never disappoint.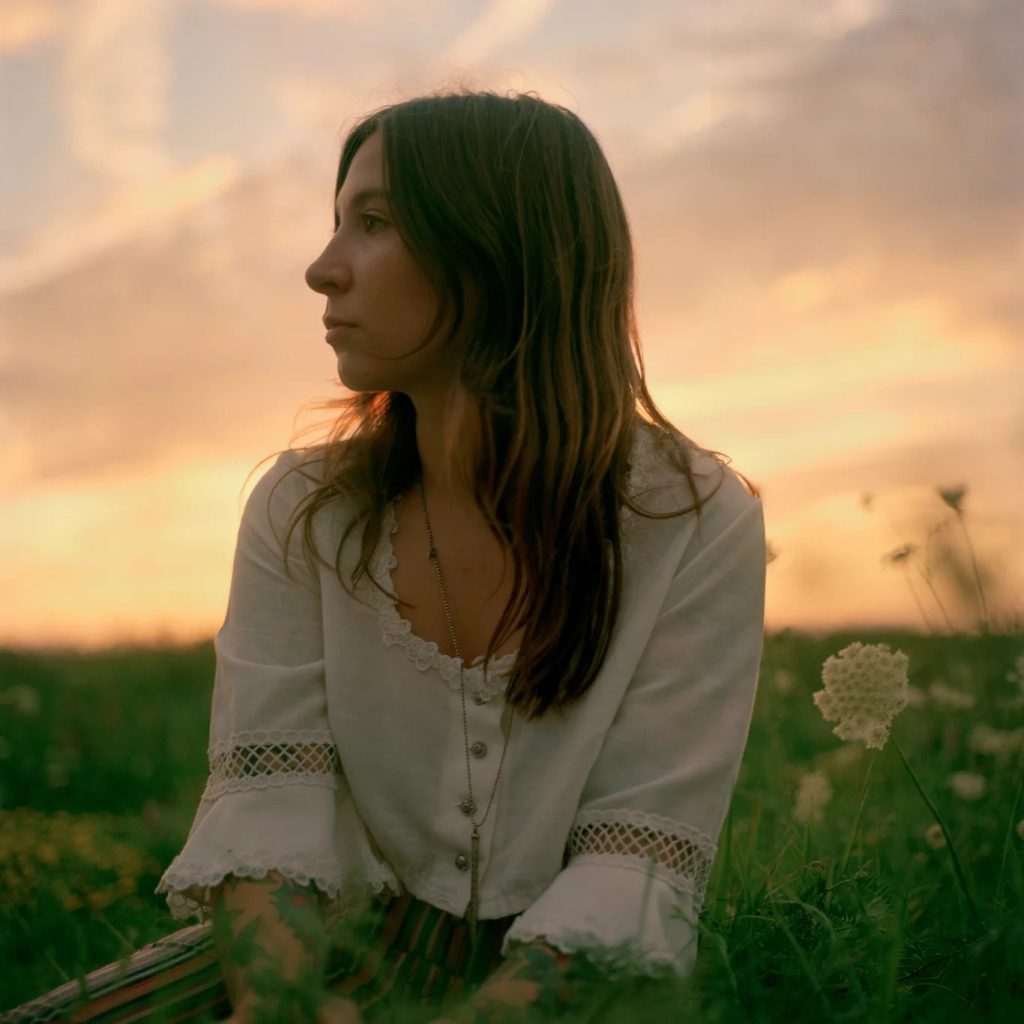 THE HANGED MAN – LÖRDAG 2 DECEMBER
The Swedish psych quartet The Hanged Man returns with their third full-length album "Tear It All", their first with Stockholm based PNKSLM Recordings. Led by vocalist/guitarist Rebecka Rolfart (Those Dancing Days, Vulkano etc), The Hanged Man features a line-up of some of Sweden's finest musicians with Rolfart joined by Mattias Gustavsson (Dungen, AOP etc), Elias Jungqvist (Viagra Boys, side effects etc) and Dennis Egberth (Saigon etc), and have constantly been one of the most interesting acts on the Swedish rock scene for over a decade. "Tear It All" finds the band in a transformative mood, channelling hope, loss and rebirth into their unique brand.