Detta evenemang har redan ägt rum.
Will Orchard + Jess Kerber + Mor Dansar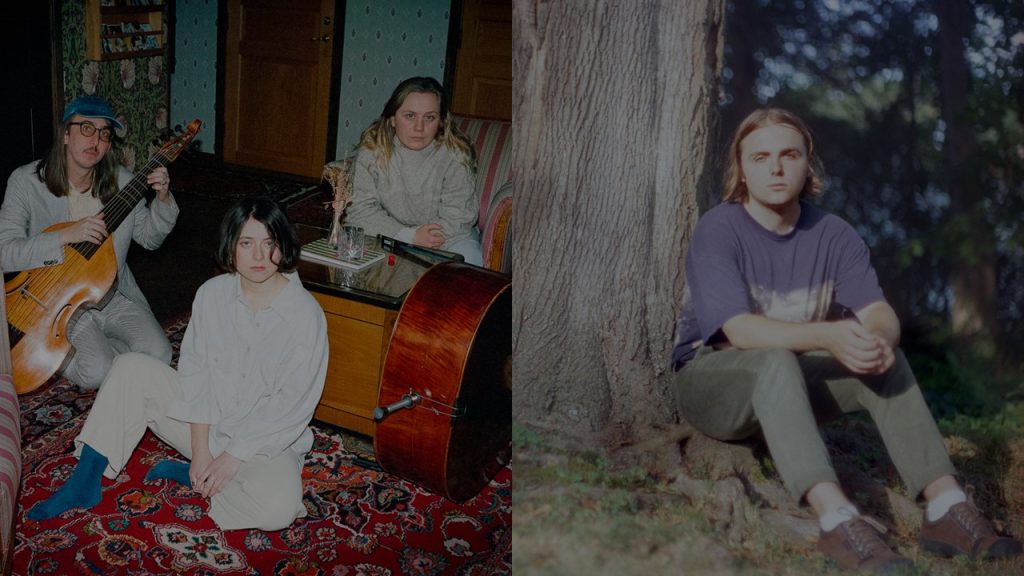 Will Orchard
Will Orchard is a songwriter from the East bay of Rhode Island. He began writing songs as a teenager and dipped his feet into the Providence, RI music scene in the mid-2010's with his experimental folk project, LittleBoyBigHeadOnBike. Inspired by lo-fi artists such as Sparklehorse, Mount Eerie, and Frankie Cosmos, he dove deep into his own creative process by self releasing a collection of songs every week, until he had self-released 100 EPs and full length records as LittleBoyBigHeadOnBike by the age of 20.
During this time he began attending Berklee College of Music in Boston, MA, and befriended members of Connecticut's indie-rock wonder, The Brazen Youth. This friendship led him in and out of school on multiple occasions in order to live on Ashlawn Farm in Lyme, CT, and tour through small clubs, coffee shops and basements around the eastern US both as a solo artist and as a touring bassist for the Brazen Youth.
Gradually, Orchard grew out of LittleBoyBigHeadOnBike, and crafted his first release as Will Orchard, titled Old Friends on the Mountain – self produced, and mixed by one of his musical heroes, Jeff Prystowsky of The Low Anthem. Will's newfound faith in interweaving acoustic guitars and delicate harmonies in a minimalist synth-laden frame seeped into his next release, a collaboration with producer Allen Tate of San Fermin. I Reached My Hand Out was released in 2021 via Better Company records, and heavily features singer/songwriter Jess Kerber.
Orchard's latest release is the Go Home Instead EP (May 2022) out via Better Company. Featuring four members of San Fermin, the EP displays a vulnerable, dynamic and lush collection of songs decorated with sweeping strings and peppered with lo-fi charm. It is currently being followed by tour dates throughout the US and Europe.

Jess Kerber
Jess Kerber is a songwriter who hails from just outside New Orleans, LA. Picking up the guitar at age 12, she quickly learned the instrument on an atypical path. Heavily inspired by the likes of Joni Mitchell and Susan Tedeschi, she primarily gravitated towards alternate tunings, leading her playing to take on a color unlike most other musicians. Her musicianship developed quickly as playing and writing music became an obsession within the isolation of small-town Louisiana. However, by the time she was a teenager she began cutting her teeth playing solo shows in and around New Orleans. Her voice grew to attain a deep purple heaviness, which enchanted her early recordings, all backed by the tasteful intricacy of her guitar playing, melodic and captivating enough to stand on its own.
Before long, she found herself at Boston's Berklee College of Music as the 2018 Berklee Lollapalooza full scholarship recipient. The environment challenged her tastes and songwriting style, leading her to take on a more subdued and lyric-driven approach, influenced by the indie-folk of artists like Andy Shauf and Adrianne Lenker. As her sound evolved, she became entrenched in the burgeoning folk scene of Boston, centered around Cambridge's historic Club Passim. Shortly before the emergence of the pandemic, she crossed paths with fellow New England based songwriter Will Orchard, who became her partner and collaborator. The pair spent much of the early days of the pandemic producing what would become Kerber's eponymous full length record, which marked a sharp turning point in her sound.
Arranged with a cosmic blend of instruments ranging from drum machine to pedal steel, the record is rooted in americana but takes the genre several steps forward. To contrast the greater depth of the arrangements, her songwriting simply and intimately provides snapshots of self-reflection. Mixed by Charlie Dahlke of rising indie-rock fixture The Brazen Youth, the record has moments both gently uplifting and serenely heartbreaking. Kerber debuted many of these songs in acoustic duo form on a month long self-booked European tour with Will Orchard in late 2021. Having released her self-titled album in May of 2022, she now resides in Nashville, TN with her cat.
Mor Dansar
MOR DANSAR
Rent på Tok
ÅRETS VISTOLKNING
På Viola da Gamba, kontrabas och sång tar de sig an Allan Edwalls låtskatt med stor musikalitet och hög kvalitét.
Mor Dansar släppte sin debutskiva Rent på Tok november 2021 och tog sig direkt in i hjärtat på en bred publik. Musikmagasinet Liras listade den som Årets vistolkning i sin lista över 2021 års bästa album. Läs recensionen här
I
sitt program Aftonro och förhoppning framförs de vackra arrangemangen blandat med anekdoter och textläsning av Edwalls verk.
Sofia Källman – Sång
Boel Mogensen – Kontrabas
Adam Grauman – Viola Da Gamba