Detta evenemang har redan ägt rum.
Louis & Ehn + Open mic
oktober 26, 2022 17:00

-

23:00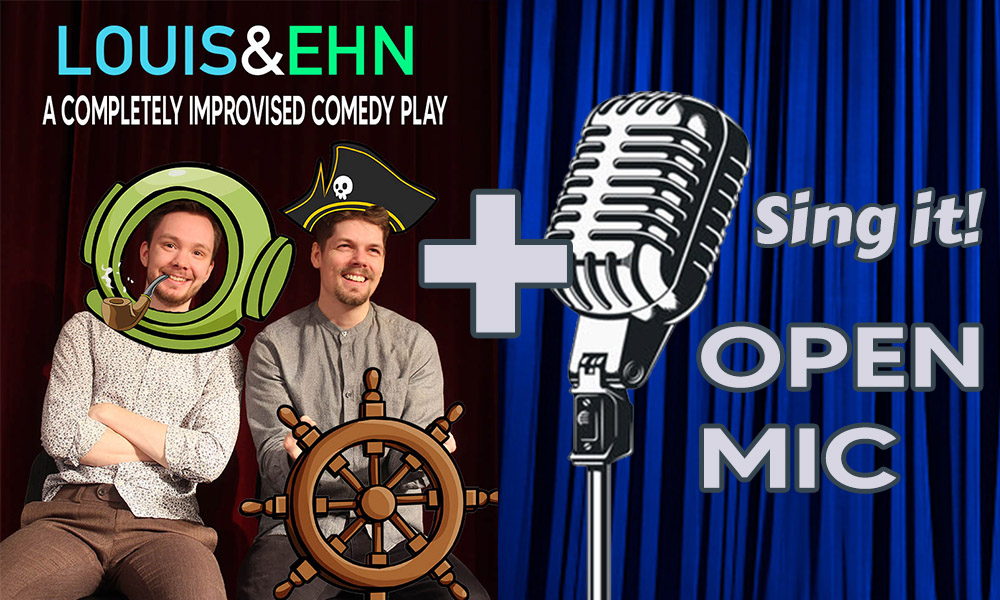 The opening act is Louis&Ehn, a one hour improvised comedy play,
the evening continues with a brand new Open Mic where anyone can sing.
18.00
Louis& Ehn is a completely improvised play with two of the finest improvisers Gothenburg has to offer!
With heartwarming humor and a remarkable chemistry, these two friends perform a comedy show that has never been seen, and will never be seen again. Anything can happen during this improv show, even a musical performance, but one thing is guaranteed; laughter and lots of it!
ca 19.15
Open Mic is a full musical ride into the night. Anyone willing to sing are welcome up to perform a piece on stage with our live
pianist.
This is your chance to sing your heart out infront of a supporting audience. Are you not ready? That's okay, just come along and support the singers and enjoy the performances.
Do you want to perform:
The best way to secure a spot is to email the name of your song + artist/musical to lindalattman@gmail.com
If you rather decide on the day, no worries, you can pick from a book of sheet music or you can bring your own as long as it has chords.
Restaurang & Bar är öppen. AW Buffé från 17.00, 115 kr för mat+pils.
Först till kvarn får äta av den, naturligtvis kan du också beställa från vår meny!