Detta evenemang har redan ägt rum.
KROKE + Tumult
september 10, 2022 18:00

-

september 11, 2022 01:00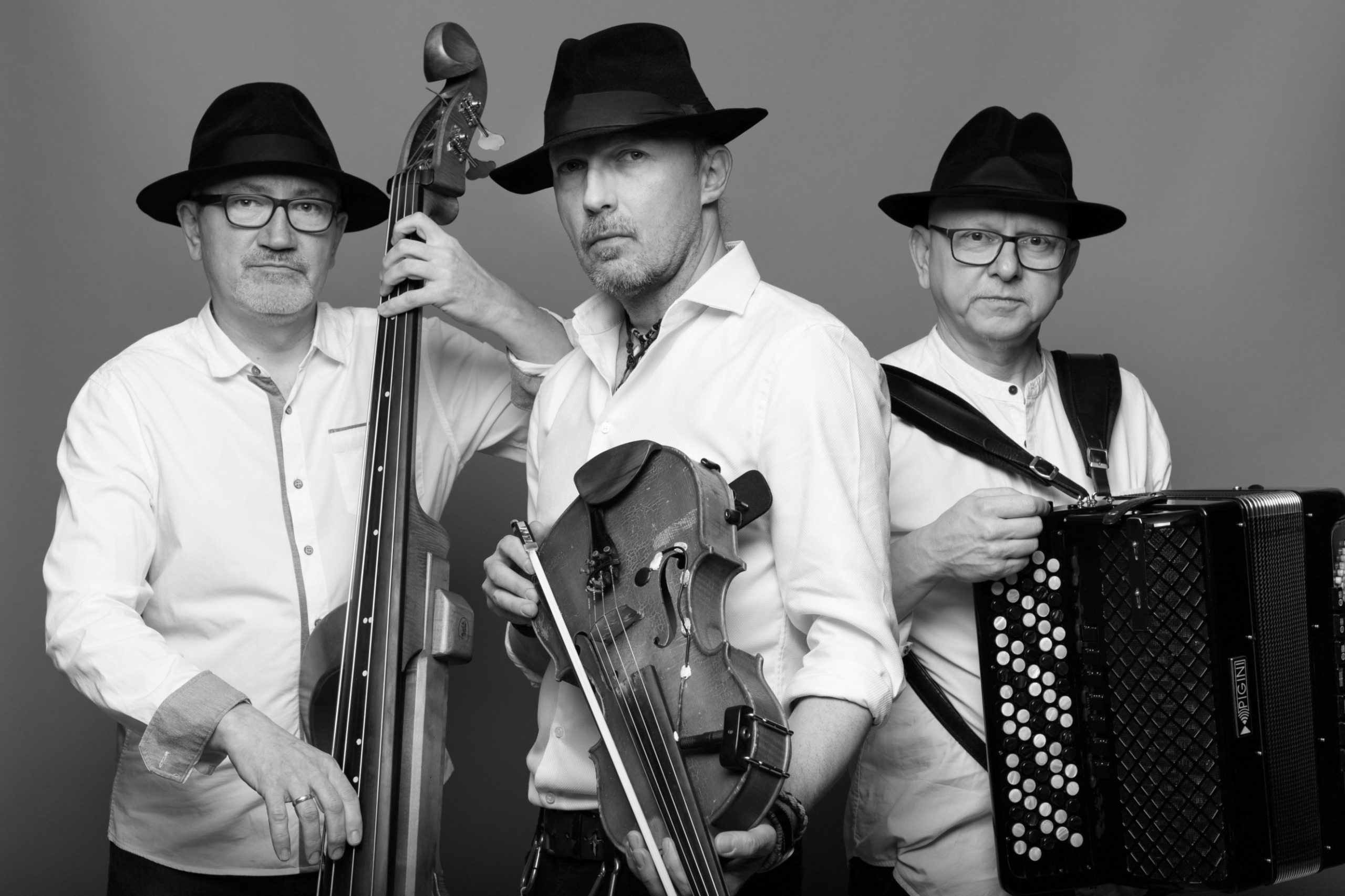 The band, initially associated solely with klezmer music, in their current works draw inspiration from ethnic music using their own improvisations. This way they create their unique style which floates across borders, forms and time, which was not only noticed by the audience, but also appreciated by artists around the world. Steven Spielberg, delighted with Kroke's concert, invited the band to Jerusalem to perform at Survivors Reunion ceremony.
Thanks to Peter Gabriel the band took part in WOMAD Festival in the United Kingdom. The Secrets of The Life Tree piece, performed by Kroke, featured on the soundtrack of David Lynch movie Inland Empire. The meeting of Kroke and Nigel Kennedy resulted in a joint work – the East Meets East album. In recent years the band also collaborated with Anna Maria Jopek, Edyta Geppert, Talila, Tomasz Stańko, Maja Sikorowska, Krzysztof Herdzin, Norwegian band Tindra, Spanish violinist Diego Galaz, Mongolian singer Urna Chahar Tugchi and Sinfonietta Cracovia orchestra. They also appeared on the most prestigious music festivals around the world.
Tumult:
Folkmusik från överallt
Likt en spårvagn från hemstaden Göteborg, tar TUMULT oss med på en skramlande färd i förvirrande riktningar, förbi inrökta restauranger och asfaltsdoftande solregn. Ett ljuvligt kaos av dragspelshysteri och klezmereufori snörper till om hjärtat och snurrar det in i dimman och ut i natten.
Kristoffer Alehed: trombon/gitarr
Martin Nurmi: altsaxofon/tvärflöjt
Fredrik Brändström: dragspel
Mattias Bäckman: fiol
Dörrar öppnar 18.00
På scen ca 20.00
vill du äta? boka bord på kontakt@skeppetgbg.se