Detta evenemang har redan ägt rum.
Jessica Moss (CAN) Ka Baird (US) Elin Piel (SWE)
november 17, 2021 18:30

-

23:00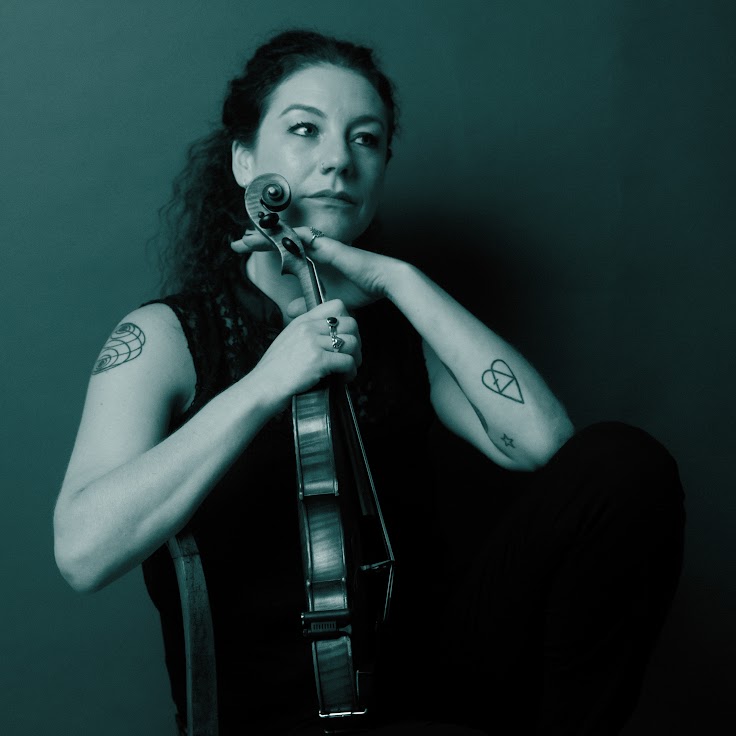 Koloni & Skeppet GBG presenterar
Jessica Moss
Montreal violinist, composer, and singer Jessica Moss has performed and recorded with a wide spectrum of ensembles over the past two decades. Best known for her fifteen-year tenure in political post-punk band Thee Silver Mt. Zion Memorial Orchestra, she was also a founding member of avant-klezmer group Black Ox Orkestar, recorded and toured with the Vic Chesnutt band for the two albums released on Constellation, and worked extensively with Carla Bozulich's Evangelista.
LYSSNA: https://www.youtube.com/watch?v=YA7355yOMfY
KOLLA: https://www.jessicamoss.net/
Ka Baird
is a multi-instrumentalist and vocalist living and working in NYC. She is one of the founding and continuing members of the long running avant psych project Spires That In The Sunset Rise. Described by Jack Rose as a "female Sun City Girls" STITSR have contributed a different slant to the New Folk movement by incorporating various avant-garde and world music influences into their music. Their sound has been compared to the Raincoats, Meredith Monk, Comus and Harry Partch. Their most recent album Beasts In The Garden was described by Marc Masters as "some kind of long-lost Terry Riley/Angus MacLise collaboration, equally devoted to divine repetition and centre-seeking ritual." Since 2001, they have released eight full length records and several side releases.
Kom och upplev en magisk kväll på skeppet!
https://www.kabaird.com/
https://www.youtube.com/watch?v=sY_dIrF8154
https://vimeo.com/284321179
https://billetto.se/e/jessica-moss-can-ka-baird-us-elin-piel-swe-biljetter-574069ttps://www.discogs.com/artist/691495-Kathleen-Baird
Elin Piel
är en göteborgsbaserad musiker med fokus på rytmiska repetitiva ljudlandskap. Ibland vilar hon i ljust glimrande ambienta världar som för tankarna till gamla syntikoner för att i nästa ögonblick lyfta och sväva iväg upp i mörka orosmoln. Kompositionerna skapas i huvudsak på modulära synthar. 2020 släpptes EP:n "Omsorg" på Mystery Circles och under 2021 släpps en fullängdare på samma bolag.
https://www.instagram.com/elin.piel
https://elinpiel.bandcamp.com
BILJETTER:
https://billetto.se/e/jessica-moss-can-ka-baird-us-elin-piel-swe-biljetter-574069